This post contains affiliate links. See disclosure.

The bathroom's a great place to take design risks. Where better to experiment with styles you're lusting after but don't have the balls to pull off in the rest of your home??? It's separate from your main living space, so you don't have to worry about harmony with the rest of your digs.

We lean towards a neutral, minimalist-ish aesthetic, but I've always been attracted to dark, moody rooms like these:
 
Image via Hilaryandflo. 
 Image via Apartment Therapy.
Image via Studio McGee. 
In this post, I'll show you how we gave our boring little powder room a moody, boho makeover with a bit of paint and a whole lot of vintage.
Here's the before:
 
Blah, right?
It's tiny and has no windows, so I'd thought painting it a light color (the same as the rest of our living space) would be the most prudent and economical thing to do. But, without any natural light, the result was sterile and anemic. We were so uninspired by this space that we never bothered to put up a tp roll holder or a towel hook. At least, that's what we tell ourselves...
 
We finally decided to do something about this boring baño. I started by painting it black. Instead of trying to mask the smallness and darkness of this room, we were gonna lean into it.
Luckily, we had some leftover Behr Blackout from the faux headboard fiasco waiting for it's chance to shine:
The black paint definitely makes the room look smaller and darker. But, also, cozier and moodier. It's a matte finish, and I know it's against the rules to use matte in a bathroom, but I love the way it makes the walls seem to fade into oblivion.
 
As for decor, I wanted to let the new-found moody vibe of the black room take the lead. I also didn't want to spend much. So, moody boho seemed like a good fit.
I used mainly thrift shop, vintage finds and stuff we already had kicking around:
The two large frames were $10 each, from the Sunday Antique Market in Toronto: 
I filled the gold one with a page ripped from one of my favorite art books (Pulled: A Catalog of Screen Printing, $22.57 Amazon.com) and the botanical print in the other is a Liz Innvar canvas print purchased years ago. I loved it, but never put it up because it didn't go with the rest of our decor (I think it was under $30).
This little birch frame's from IKEA, and was only $4.99. Inside's a vintage postcard featuring a Croatian castle; it was another Sunday Antique Market find, and only cost a dollar!
And, this wooden plaque boasting a high stepper with a dislocated elbow (or some sort of hypermobility disorder)? It belonged to Eric's late grandma:
I think someone with the sense of humor to select this funky piece would be amused that her heirloom's being put to good use in her grandson's crapper.
This gorgeous giltwood mirror above the sink also belonged to her. It didn't go with the rest of our decor, so we're pleased as punch to finally be able to use it in here!
For more on how we incorporate vintage decor into our home, check out this post:
The graphic art on the side wall's another framed page from an art book on the works of Peter Doig. Noticing a pattern here? Frame's from IKEA, of course.
Peter Doig's one of my favorite artists. What better way to show my appreciation than by ripping a photo of his art from a book and mounting it alongside our toilet?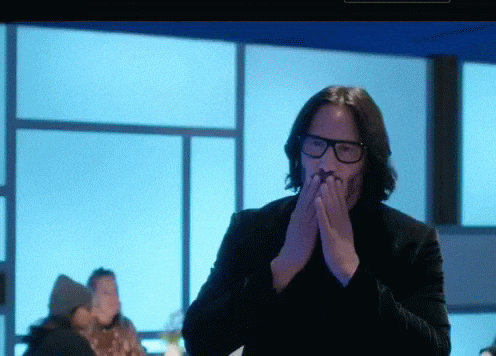 See these posts for more on my favorite coffee table books and  sources of cheap, environmentally-friendly art for your home:
As for the splurges on this project, I updated the tp roll holder with this matte black metal one from Kroft Studio...
...and added this matching shelf above the toilet: